This site is operated by the Palatine Historical Society Board.
Our purpose is the discovery, preservation, and dissemination of knowledge about the history of Palatine and Palatine Township.
Notice
Museum hours are Tuesdays 9am – 4pm, Thursdays Noon – 4pm and Sundays 1:30pm – 4:30pm.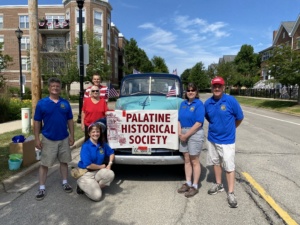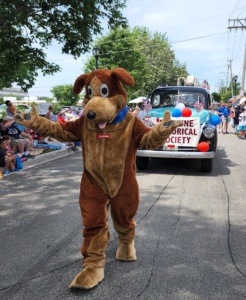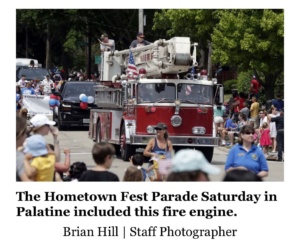 The Etters donated to the Society $1,500 which they raised at their House and Garden Tour. Thank you!
The Palatine Historical Society had a grand time in this year's Independence Day parade.
Coming Events
Clayson's Kids Days is held every second Sunday of the month from 2 to 4 pm.
Join us at our annual Cemetery Walk! September 18, 2022, 1 – 4 pm. Enjoy guided tours at Hillside Cemetery as costumed actors play the role of Palatine residents of the past. This year's theme is Early Settlers of the 1800s. Tours start every 10-15 minutes, with the last tour beginning at 3:30 pm.
Location: Hillside Cemetery – located on Smith Street between Colfax and Northwest Highway.
Tickets at event. Cash or Check.
Adults: $10 – Members: $8 – School children: $5 – Children under five years old are free.
Visit www.facebook.com/PalatineHistoricalSociety or call 847-991-6460 for more information.
Historic Building Plaques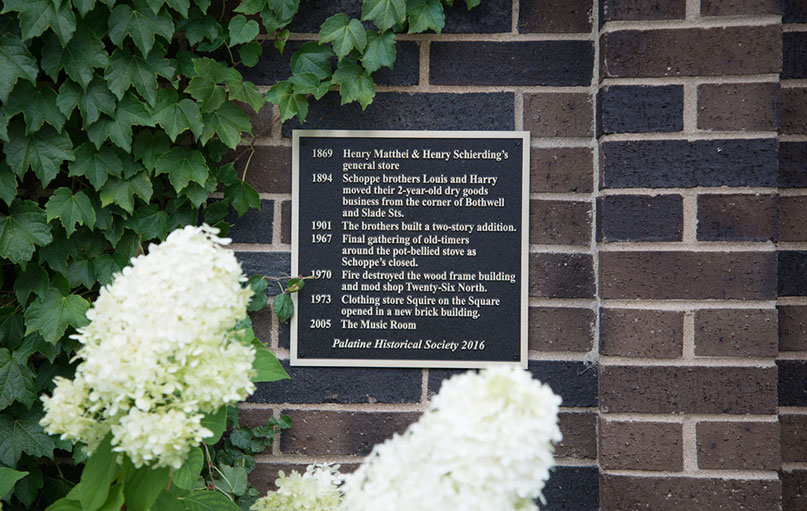 Plaque at Schoppe's Corner
Subscribe to our Announcements
Subscribe now and receive updates about our special events and programs!