This site is operated by the Palatine Historical Society Board.
Our purpose is the discovery, preservation, and dissemination of knowledge about the history of Palatine and Palatine Township.
Hours
Museum hours are Tuesdays 9am – 4pm, Thursdays Noon – 4pm and Sundays 1:30pm – 4:30pm
We enjoyed our Cemetery Walk Sunday, September 18! See the video from last year!
Rene Cuellar of the Palatine Park District is touching up the Clayson House!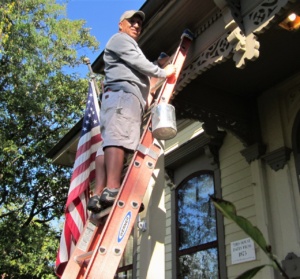 The Stevenson High School Retired Teachers Book Club enjoyed a tour of the Clayson House!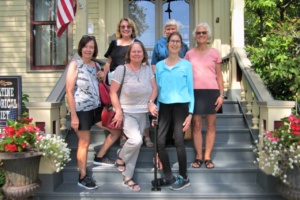 A history of Kinsch Village Florist & Garden Center can be found here.
Coming Events
Clayson's Kids Days is held every second Sunday of the month from 2 to 4 pm.
Our general membership meeting takes place Wednesday, October 19th, 7 pm at the Palatine Public Library. Joe Petykowski will present a program "Joe P. Hits the Streets" and discuss how Palatine streets got their name. The public is invited. At the beginning of the meeting Society members will be asked to approve our bylaws, which can be found here.
Historic Building Plaques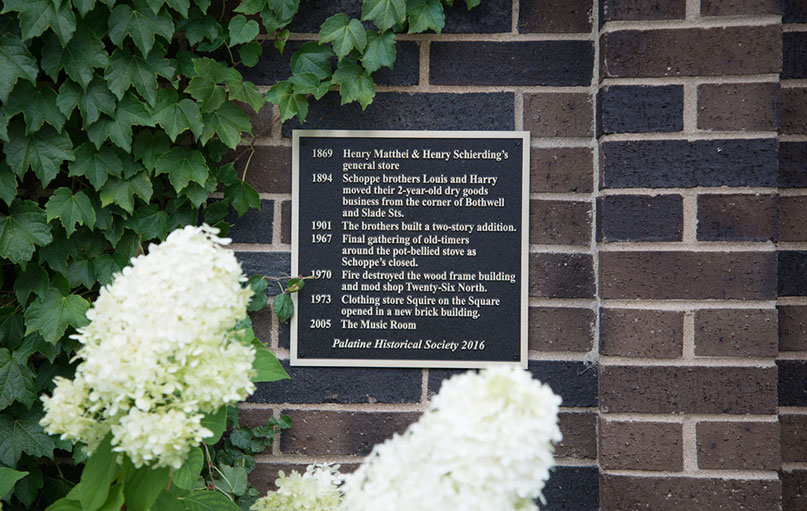 Plaque at Schoppe's Corner
Subscribe to our Announcements
Subscribe now and receive updates about our special events and programs!