Welcome!
This site is operated by the Palatine Historical Society Board.
Our purpose is to increase public knowledge of Palatine and Palatine Township.
Notice
We are pleased to announce that the Clayson House Museum has returned to its usual days and hours of operation–appointments no longer necessary.  The Museum is open on Tuesday's and Thursday's from 9:00am to 4:00pm and Sunday's from 1:30 pm to 4:30 pm. Social distancing of 6′ and facial masks are required.  We look forward to your visit!  If you have any questions please call the Museum at (847) 991-6460 or contact Museum Supervisor, Linni Pesch by e-mail at lpesch@palatineparks.org.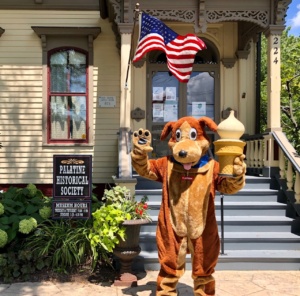 I Scream You Scream We All Scream for Ice Cream!  Visit the Clayson House Museum and pick up a FREE one-scoop Ice Cream Cone Coupon compliments of Culver's of Palatine, 1765 N. Rand Rd. (while supplies last).  The Clayson House is located at 224 E. Palatine Rd. Hours are Tuesday & Thursday 9am – 4pm and Sunday 1:30pm – 4:30pm.  For more information please call the Museum at (847) 991-6460.
The Palatine Historical Society is excited to be chosen as First Place Winner for the Village of Palatine's Beautification Contest! Many thanks to our volunteer gardeners and to the Palatine Park District for their work on our gardens and lawn. Please come by and enjoy our gardens.
 Our Fall Meeting/Program September 16, 2020 "Life in a One-Room Schoolhouse" has been cancelled.
If you have any questions, please go to the contact page on our Website and we will respond to all inquiries as soon as we can.  In the meantime, we hope that you all are safe and healthy.
Thank you for visiting the Palatine Historical Society web page.
Historic Building Plaques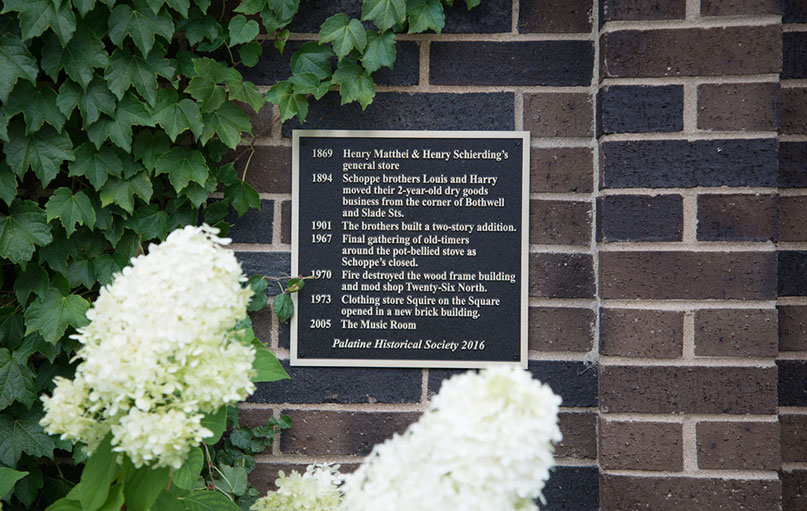 Plaque at Schoppe's Corner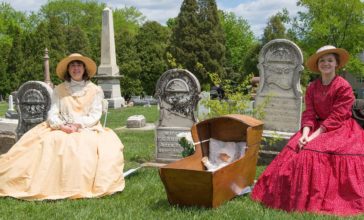 Hillside Cemetery
Hillside Cemetery, Palatine IL 60067 Smith Road, North of Colfax
Subscribe to our Announcements
Subscribe now and receive updates about our special events and programs!