2023 marks the 150th anniversary of the George H. Clayson House, home of Palatine Historical Society. An entire year of celebration is planned! Click here for event details or contact us at 847-991-6460 or claysonhouse@palatineparks.org. 

This site is operated by the Palatine Historical Society Board.
Our purpose is the collection, preservation and display of artifacts and the discovery and dissemination of knowledge about the history of Palatine and Palatine Township.
Hours
Museum hours are Tuesday 9am – 4pm, Thursday Noon – 4pm and Sunday 1 pm – 4 pm.
Historical Society Board Members and Volunteers: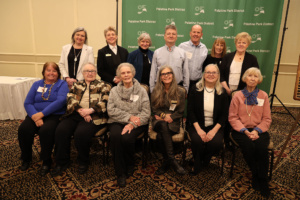 CH150 Celebration at the Clayson House
The Palatine Historical Society is celebrating the Clayson House which turned 150 years old June 17, 2023.
We had a wonderful time at the 30th annual Cemetery Walk at Hillside Cemetery. The rain cleared up just in time and we enjoyed meeting lots of people and telling the stories of Palatine people of the past.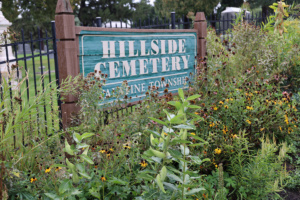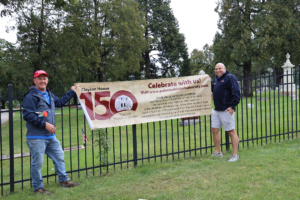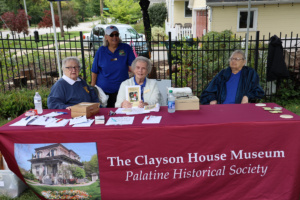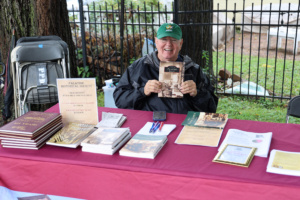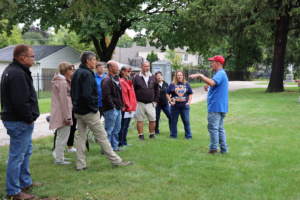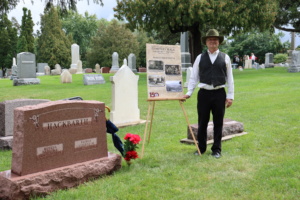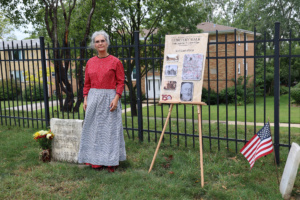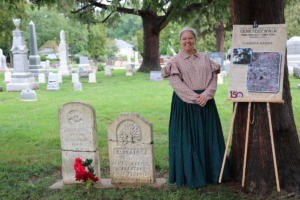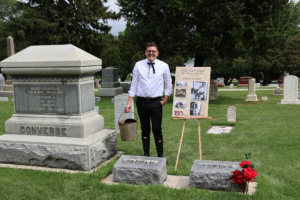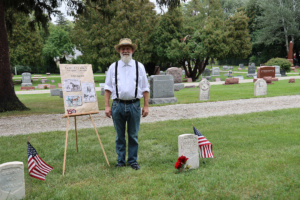 ================================================================================
Coming Events
October 18, 2023: Palatine Public Library Presentation: "Lake Michigan Triangle"
6:30 pm
October 21, 2023: Fall Foliage Walking Tours: Groups leaving at 8:30 am, 9:15 am & 10:00 am
December 3, 2023: Holiday Open House at Clayson House 1:00 pm – 4:00 pm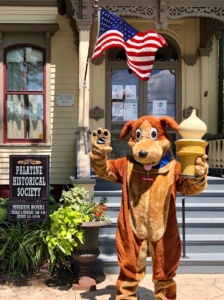 Dear Clayson, thank you so much for entertaining us all and helping us build our brand!
Historic Building Plaques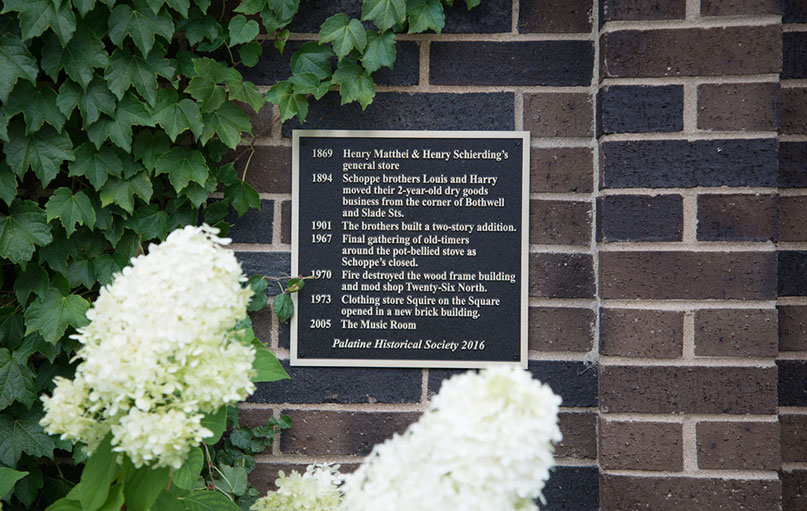 Plaque at Schoppe's Corner