Welcome!
This site is operated by the Palatine Historical Society Board.
Our purpose is to increase public knowledge of Palatine and Palatine Township.
Notice
Clayson our mascot hopes you are all staying well and healthy. He misses everyone and wants you to know that his motto during this time is "PALATINE STRONG"! The Clayson House Museum will begin a gradual re-opening to the public on Sundays (only) beginning with Clayson's Kids Days, June 14th, 2020. Sunday Museum hours are 1:30 pm to 4:30 pm — by appointment only. The Kids Day program will run in its usual time slot 2pm – 4pm, also by appointment.
For reservations, please call the Clayson House at (847) 991-6460 or contact Museum Supervisor Linni Pesch at ipesch@palatineparks.org. As there will be a restriction on how many people are permissible in the House (and Carriage House) at one time, making a reservation will secure your time preference. For updates and information please visit this website or facebook.com/PalatineHistoricalSociety.
–General Meeting/Program at the Palatine Library on May 20, 2020 has been cancelled.  At this time, our Fall Meeting/Program is still set for September 16, 2020–Program topic, "Life in a One-Room Schoolhouse".
–The Garden Tour scheduled for June 28, 2020 will be cancelled.  At a date yet to be determined, The Garden tour will be held in the Summer of 2021.
If you have any questions, please go to the contact page on our Website and we will respond to all inquiries as soon as we can.  In the meantime, we hope that you all are safe and healthy.
Thank you for visiting the Palatine Historical Society web page.
Historic Building Plaques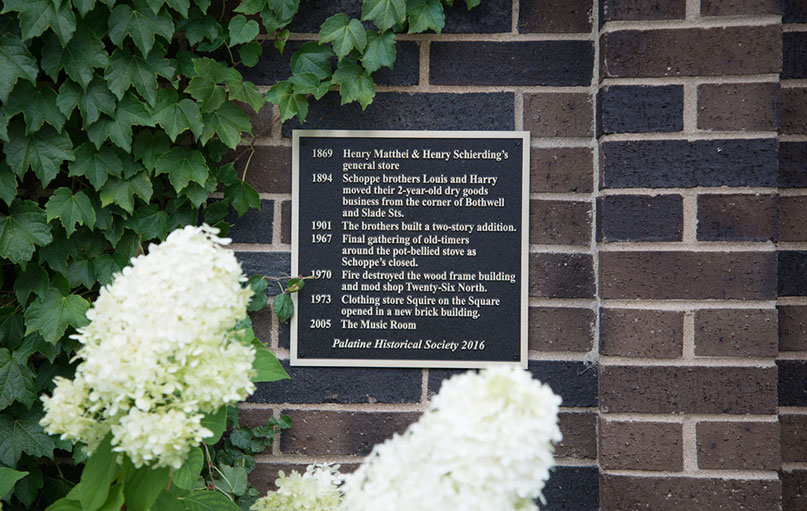 Plaque at Schoppe's Corner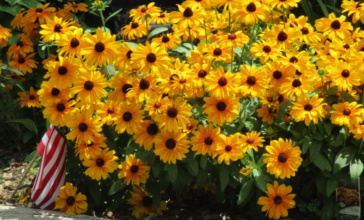 Clayson House
224 E. Palatine Road, Palatine IL 60067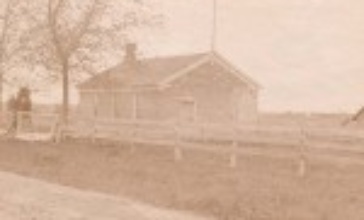 Palatine Public LIbrary
700 North Court Palatine, IL 60067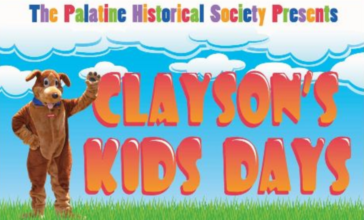 Clayson House
224 E. Palatine Rd. Palatine, IL 60067
Subscribe to our Announcements
Subscribe now and receive updates about our special events and programs!