2023 marks the 150th anniversary of the George H. Clayson House, home of Palatine Historical Society. An entire year of celebration is planned! Click here for event details or contact us at 847-991-6460 or claysonhouse@palatineparks.org.


This site is operated by the Palatine Historical Society Board.
Our purpose is the collection, preservation and display of artifacts and the discovery and dissemination of knowledge about the history of Palatine and Palatine Township.
Hours
Museum hours are Tuesday 9am – 4pm, Thursday Noon – 4pm and Sunday 1:30pm – 4:30pm. The Museum will be closed Easter Sunday, April 9, 2023
The Palatine Historical Society is proud to announce its scholarship program for 2023. More details can be found here.
Historical Society Board Members and Volunteers: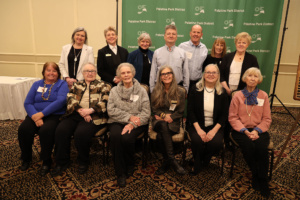 We had a grand time at the St. Patrick's Day Parade in Palatine Saturday, March 11, 2023!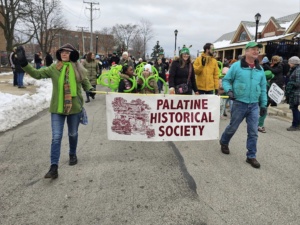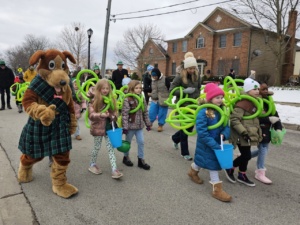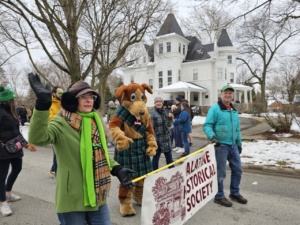 Coordinator Linni Pesch played the organ for Hunting Ridge School students during their tour of the Museum Tuesday, March 14, 2023.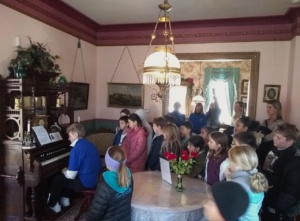 Coming Events
In celebration of the 150th Anniversary of the Clayson House, our friends from Culver's would like to treat those attending Clayson's Kids Days with a coupon for a FREE ice cream cone at Culver's in Palatine (while supplies last).  Clayson invites kids (ages 4 – 12) for a fun afternoon featuring a drop-in craft, tour of the Clayson House Museum and a visit with our mascot, Clayson the Family Dog!  Every second Sunday of the month from 2:00 – 4:00.  FREE EVENT.  All children must be accompanied by an adult.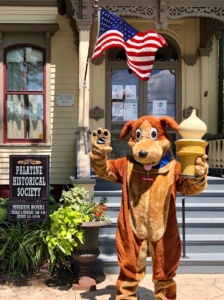 Clayson's Kids Days is held every second Sunday of the month from 2 to 4 pm. The Museum will be closed Easter Sunday, April 9, 2023. The next Clayson's Kids Days will be May 14.
Historic Building Plaques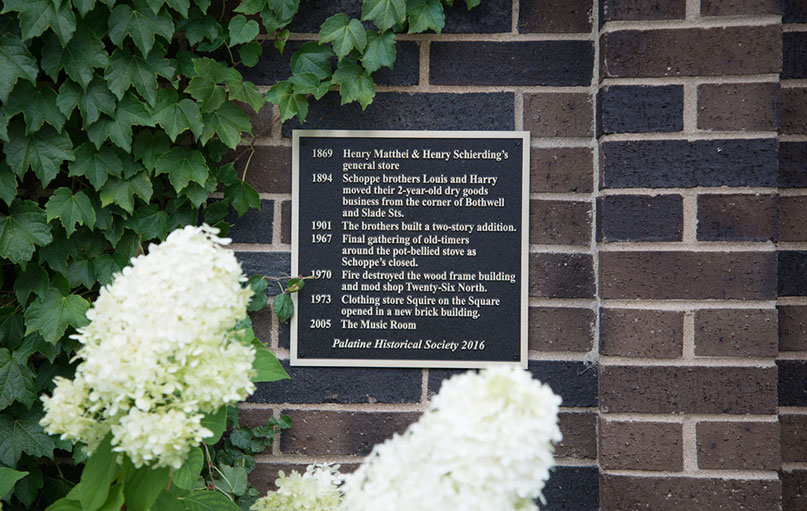 Plaque at Schoppe's Corner
Subscribe to our Announcements
Subscribe now and receive updates about our special events and programs!