Welcome!
This site is operated by the Palatine Historical Society Board.
Our purpose is to increase public knowledge of Palatine and Palatine Township.
Notice
We are open! Museum hours are Tuesdays 9am to 4pm, Thursdays Noon to 4pm and Sundays 1:30pm to 4:30pm.
Please sign up for our upcoming Garden Tour! The self-guided tour starts at the Clayson House Museum Sunday, June 27 and runs from Noon to 4 pm.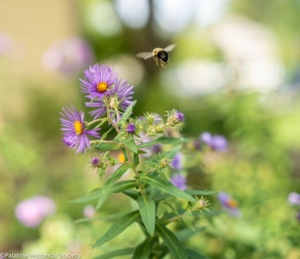 The Garden Tour includes six lovely homes. Starting point is the Clayson House Museum where you can pick up your map.
Tickets:
$20 in advance.
$25.00 day of the Tour.
Purchase tickets at:
Clayson House Museum
224 E. Palatine Rd.
     and
Palatine Park District
200 E. Wood St.
Thank you for visiting the Palatine Historical Society web page.
Historic Building Plaques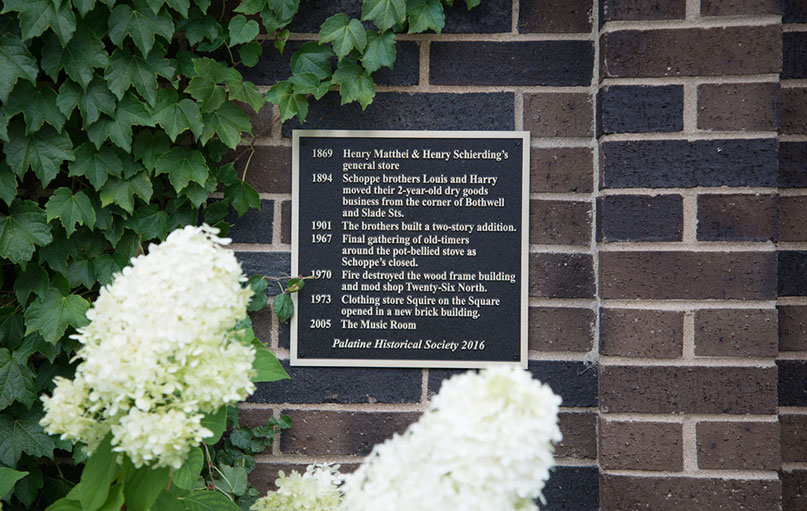 Plaque at Schoppe's Corner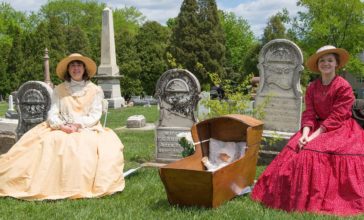 Hillside Cemetery
Hillside Cemetery, Palatine IL 60067 Smith Road, North of Colfax
Subscribe to our Announcements
Subscribe now and receive updates about our special events and programs!