This site is operated by the Palatine Historical Society Board.
Our purpose is the discovery, preservation, and dissemination of knowledge about the history of Palatine and Palatine Township.
Notice
Museum hours are Tuesdays 9am – 4pm, Thursdays Noon – 4pm and Sundays 1:30pm – 4:30pm.
This year's History Crawl was a huge success!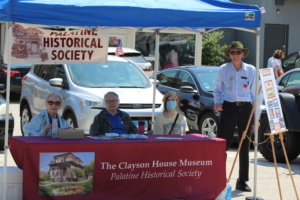 Doll house Curator Anji Larson celebrated Museum Coordinator Linnie
Pesch's birthday with a cute photo:
Coming Events
HappilyEverEtter is hosting a Plum Grove Home & Garden Tour Sunday, June 26, 2022 from 12 to 4 pm at their home at 234 N. Plum Grove Rd. This event is sponsored by Hawthorn Gardens and will benefit the Palatine Historical Society. The beautiful Queen Anne Victorian home features a shingled mansard tower and beveled stained glass windows.
The Palatine Historical Society will be participating in this year's Independence Day parade July 2nd, 10 am.
Historic Building Plaques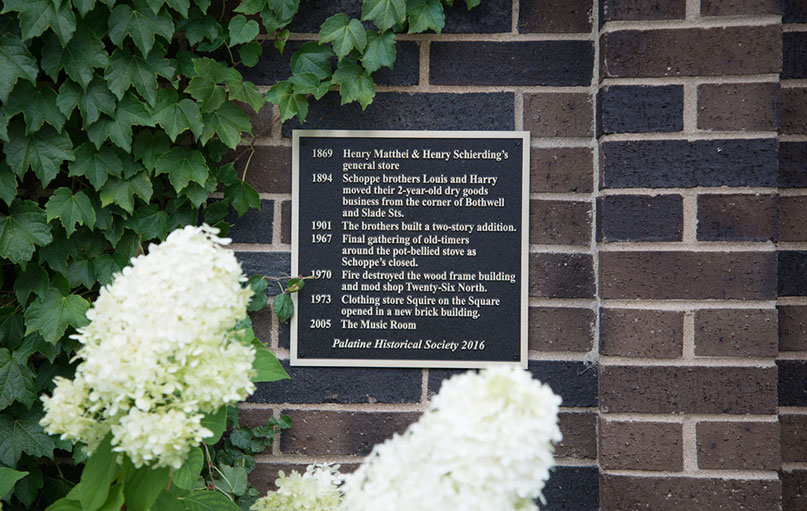 Plaque at Schoppe's Corner
Subscribe to our Announcements
Subscribe now and receive updates about our special events and programs!