2023 marks the 150th anniversary of the George H. Clayson House, home of the Palatine Historical Society. We have enjoyed a year of celebrations! Click here for event details or contact us at 847-991-6460 or claysonhouse@palatineparks.org. 

This site is operated by the Palatine Historical Society Board.
Our purpose is the collection, preservation and display of artifacts and the discovery and dissemination of knowledge about the history of Palatine and Palatine Township.
The Clayson House Museum, named for its original owners George and Martha Clayson (c. 1875) has returned to pre-Covid hours. Stop in and experience what it was like to live in Palatine 150 years ago.
The museum, located at 224 East Palatine Road, is open Tuesday 9am to 4pm, Thursday Noon to 4pm and Sunday 1pm to 4pm.  There is parking in the lot on Oak Street behind the museum. Groups are welcome with advance notice.
Historical Society Board Members and Volunteers: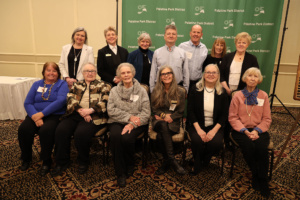 CH150 Celebration at the Clayson House
The Palatine Historical Society is celebrating the Clayson House which turned 150 years old June 17, 2023.
23 visitors enjoyed our Fall Foliage Walking Tours Saturday, October 21, 2023. Helping out were Marlee Buenrrostro, Sue Minott, Holly Petersen, Audrey Olsen, Greg Langer, Ken Gorham and David Hammer.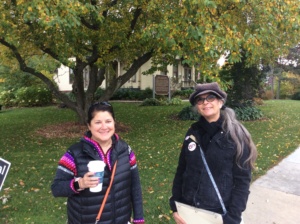 Later that afternoon we participated in the Palatine Plaza Funfest. Sue Minott handed out literature and candy to Halloweeners.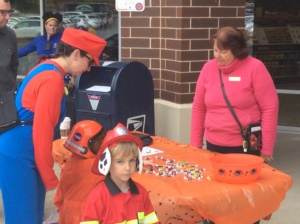 Quilter and former Palatine Public Library Board President Nancy Heggem, Palatine Village Clerk Marg Duer and six French quilters from Sister City Fontenay-le-Comte enjoyed a tour of the Clayson House Museum November 2.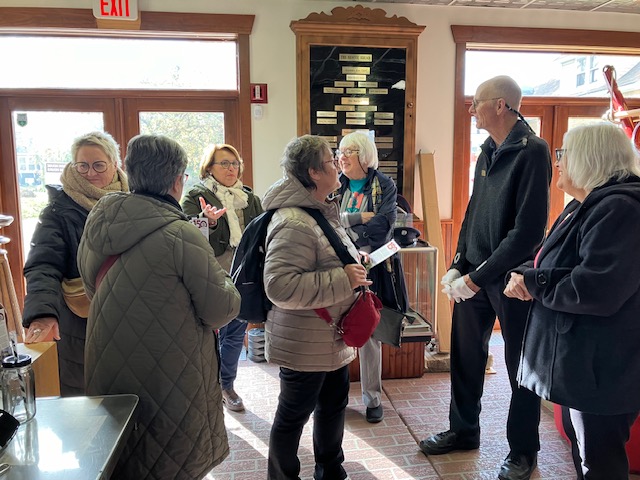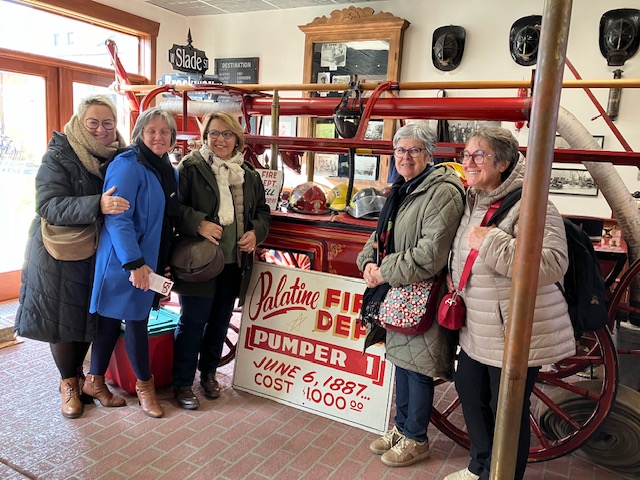 Sunday, November 26, 2023 Board Members and eight volunteers helped decorate the Clayson House Museum in preparation for our upcoming Holiday Open House.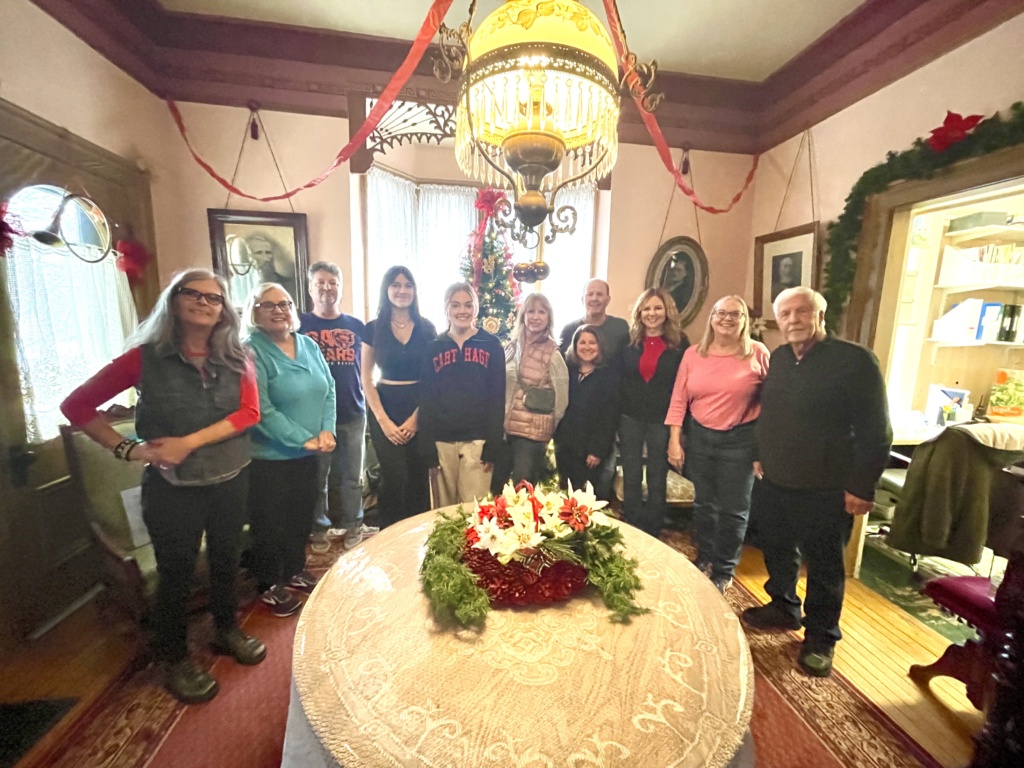 ================================================================================
Coming Events
Sunday, December 3, 2023: Holiday Open House at the Clayson House 1:00 pm – 4:00 pm.  Stop by and enjoy Victorian holiday splendor.  Have some punch and cookies, take photos by our decorated tree inside and the nutcracker statue outside.
Decorations are up all of December, so visit Tuesday, Thursday and Sunday!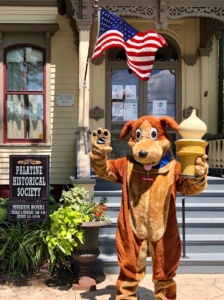 Dear Clayson, thank you so much for entertaining us all and helping us build our brand!
Historic Building Plaques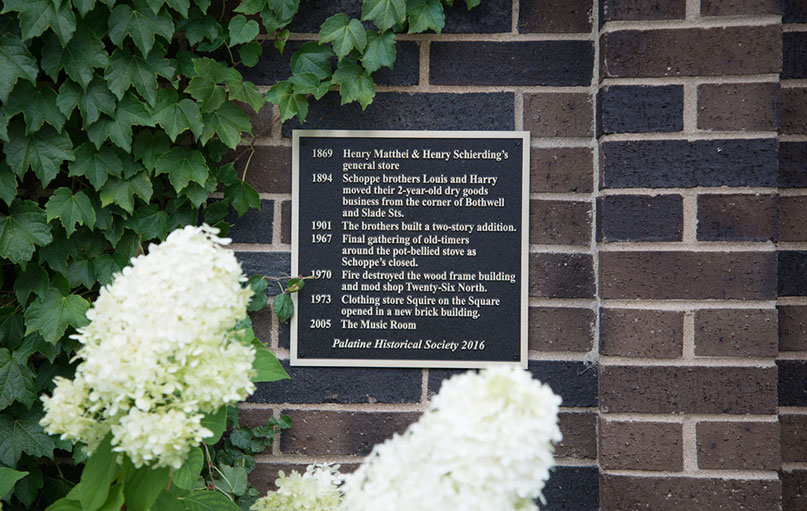 Plaque at Schoppe's Corner