Welcome!
This site is operated by the Palatine Historical Society Board.
Our purpose is to increase public knowledge of Palatine and Palatine Township.
Notice
We're reopening!  The Clayson House Museum will be open to the public beginning Tuesday, February 2, 2021.  Museum hours currently are Tuesdays 9am to 4pm, Thursdays Noon to 4pm and Sundays 1:30pm to 4:30pm.  Clayson's Kids Days will resume every second Sunday of the month from 2pm to 4pm.  The Carriage House will be closed until further notice.  Face masks are required to enter the Museum.  Please visit us on Facebook and our Website for future updates!
David Hammer's new book "Daily Herald Index 1901 – 2019" is featured on page 22 of the Arlington Heights Memorial Library Newsletter!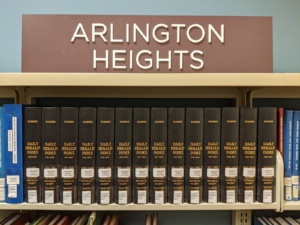 If you have any questions, please go to the contact page on our Website and we will respond to all inquiries as soon as we can.  In the meantime, we hope that you all are safe and healthy.
Thank you for visiting the Palatine Historical Society web page.
Historic Building Plaques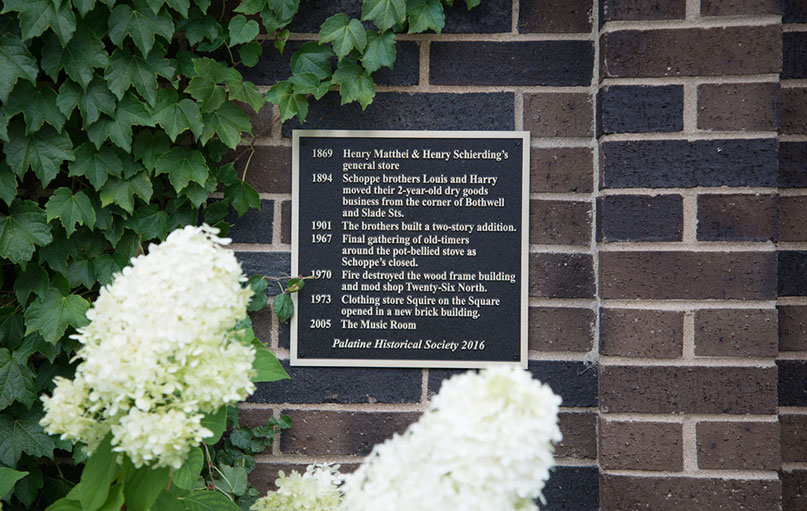 Plaque at Schoppe's Corner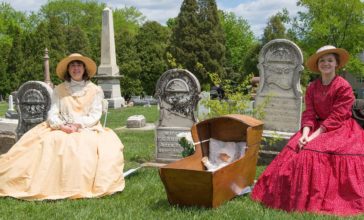 Hillside Cemetery
Hillside Cemetery, Palatine IL 60067 Smith Road, North of Colfax
Subscribe to our Announcements
Subscribe now and receive updates about our special events and programs!