This site is operated by the Palatine Historical Society Board.
Our purpose is to increase historical knowledge of Palatine and Palatine Township.
Notice
Museum hours are Tuesdays 9am – 4pm, Thursdays Noon – 4pm and Sundays 1:30pm – 4:30pm.
Special Events
"A Visit with Mrs. Potts", American inventor. Presentation plus our annual meeting. Register at www.palatinelibrary.org. Palatine Public Library Wednesday, May 18, 2022 at 7:00 pm.
Palatine Farmers Market. Stop by and see us just east of the Palatine Train Station. Saturday, June 4, 2022 7 am – 1 pm.
Flag Day Ceremony. U.S. Grant Camp 1863, American Legion Post 690 and Marine Corp Color Guard will attend in uniform. Saturday, June 11, 2022 at 10 am at the Clayson House.
This year's History Crawl will take place Sunday, June 12, 2022, 1 – 4 pm. It will feature nine commercial sites in downtown Palatine. Learn about the businesses that occupied those sites over the years. Afterwards there will be a raffle and snacks at Emmett's Brewing Company. Tickets are available at the Palatine Park District and the Clayson House. Go to www.facebook.com/PalatineHistoricalSociety for more information.  Click here to see our poster.  
Ellie Carlson gave a wonderful costumed interpretation at the Palatine Public Library May 18 of trailblazer Mary Florence Potts, inventor of an improved iron.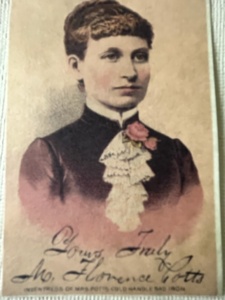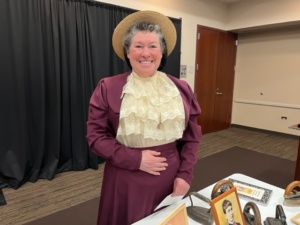 Historic Building Plaques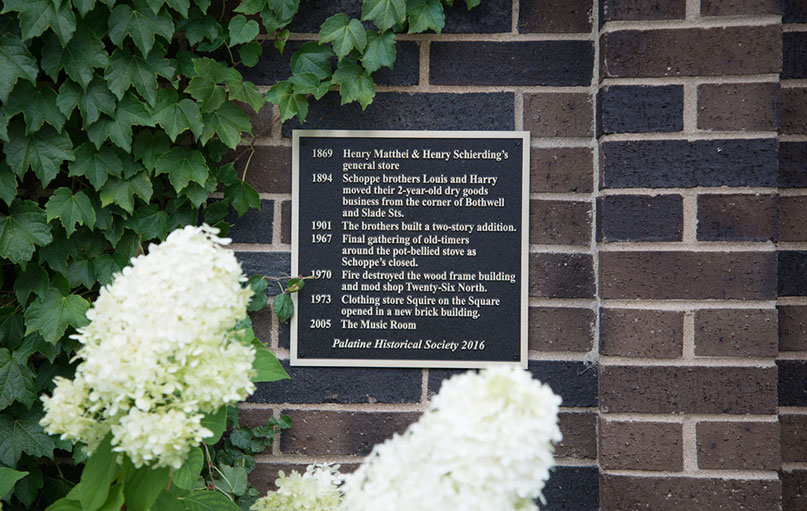 Plaque at Schoppe's Corner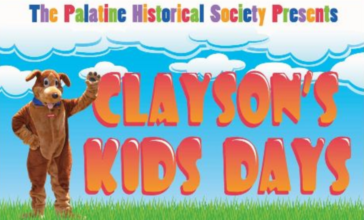 Clayson House
224 E. Palatine Rd. Palatine, IL 60067
Subscribe to our Announcements
Subscribe now and receive updates about our special events and programs!