52 W. Colfax St., Palatine (NE corner Brockway St.)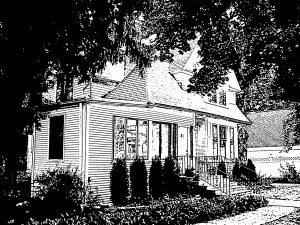 This house is from circa 1890. An old photo shows an elaborate corner porch that has been removed. It was the home of Albert and Augusta Olms. Mr. Olms was village president in 1893 and again in 1899. He owned a drug store on Brockway Street and later a real estate business. The family was here until the 1930's.
36 E. Colfax St., Palatine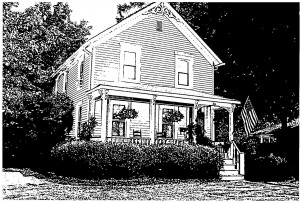 This house was owned by Mrs. Burlingame in 1900. She also owned the house to the east on Benton Street. She sold this one to Jacob Hermann who had a harness shop and lived here a good many years. By 1929, his son, George, was living here.
125 E. Colfax St., Palatine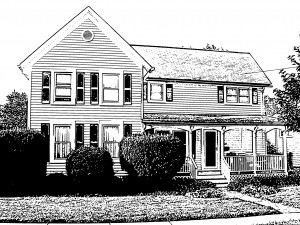 This home is similar to 126 E. Colfax St. and may be of the same period of time. Wesley Comfort Sr. and family lived here before 1900.
126 E. Colfax Street, Palatine (NW corner Fremont St.)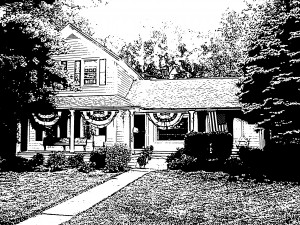 The New England farm style house was built in 1861 making it one of the oldest houses in town. William C. Williams moved here in 1873. He founded the Palatine Enterprise in 1878 and sold it to Hosea Paddock in 1898. Members of the Williams family lived here until 1943.
Residences By Street
(click a street to view homes)