Easy Street is in the Comfort Addition to Palatine. It is said that Wesley Comfort had a big success in a short time selling the lots in the subdivision and named this one block Easy Street to acknowledge that it had been an easy deal.
428 & 440 N. Easy St., Palatine
These two houses were moved here in about 1930 when the area was subdivided. Anton and Amanda Laseke were the first to live at 428 Easy St. Mr. Laseke came to Palatine in 1928 and opened Laseke Electric Company. Nothing is known about 440 Easy Street.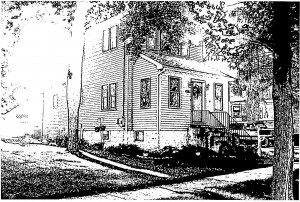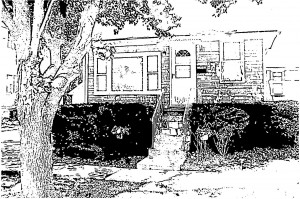 437 N. Easy St., Palatine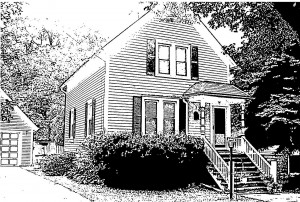 This house was built in the 1890's. Mr. and Mrs. Schenk lived here in the early 1900's. Later, Mr. and Mrs. Fred Vogt lived here. Mr. Vogt was a teaming contractor. He died here in 1935.
441 N. Easy Street, Palatine (SE corner Comfort St.)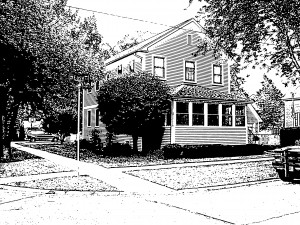 This house is the top floor of the old Mosser Drug Store that stood at Bothwell and Slade Streets. It was rented to the Palatine Athletic Club in the early 1900's. It was probably moved here in 1931 when that site became the home of the First State Bank.
Residences By Street
(click a street to view homes)