This lovely lady was the daughter of William & Mary Meissner. They settled here after their marriage but in 1861 moved to New Ulm, Minnesota, in an ox cart. Matilda was born there a year later. Because of Indian unrest and massacres they returned to Palatine and Matilda was raised on a farm on Quentin Road. She married Richard Foreman in 1883 and had five children. Her family lived on a farm at Dundee and Hicks Road until 1907 when they moved into town at Oak and Slade Streets. Her husband became ill and was sent to an asylum in Elgin. Matilda worked as a housekeeper and laundress to take care of herself. She died in 1947.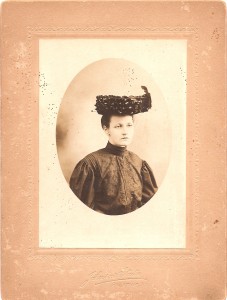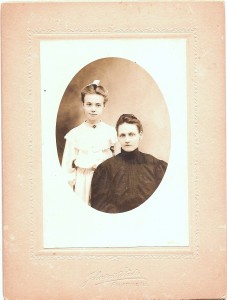 Photos courtesy of Vietta Mickus (granddaughter of Matilda Foreman)
Cora Foreman is Matilda's daughter, and the sister of Ella Foreman Bedurske. Cora married William Mess. She was born in 1892 and lived to be 98 years old. William Mess served in World War I.
May is the third of Matilda's daughters. She died at a young age. There was also a son, John.
These girls are dressed in the pigeon breasted style of the early 1900's and have Gibson girl hairdos.
Matilda Foreman is the matriarch of this family of four generations of women. Her daughter, Ella Bedurske, is sitting to her left. Vietta Mickus, Ella's daughter, is sitting on the grass holding her daughter, Petronelle Smith. A copy of this photo was given to us by Vietta along with many other family photos. Matilda died in 1947, not too long after this photo was taken.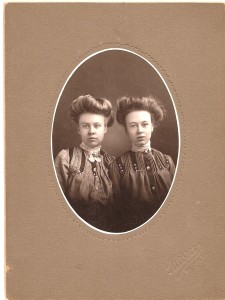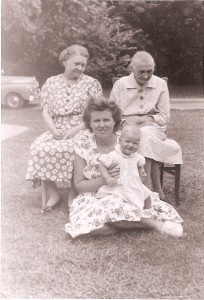 Vietta Bedurske is on her lap. Bill Bedurske on the right in back. Lynn and Frances Foreman are two of the other children. From Genoa City. We're missing one name here.